Your logo is one of the main representations of your business, so it's important to choose a logo that really lets people know who you are and gives off the right "vibes". We've compiled six logos that we love; they have little hidden meanings and quirky design elements that we think make them genius in their simplicity!

Bearhanded is an American hair salon that "offers clients a relaxed and friendly atmosphere where they can feel comfortable in the knowledge they will have all of their hair needs attended to without fuss or worry." And, obviously, the hand is a bear. (Or is the bear a hand?!)

Another animal-themed logo; The Bronx Zoo have cleverly incorporated their city's skyline into their giraffe logo!

Goodwill® strives to enhance the dignity and quality of life of individuals and families by helping people reach their full potential through education, skills training and the power of work. The "G" for Goodwill in their logo is also a little happy face. Awww.

Here's one for the nerds! The first two letters of Vaio's logo represent an analog signal and the last two are the binary 1 and 0 of the digital world. Smart.

Unilever got super creative with their logo, and there are lots of hidden meanings within the famous "U". Unilever produce thousands of products, and they have given a glimpse into some of their core values and products in their logo as shown below.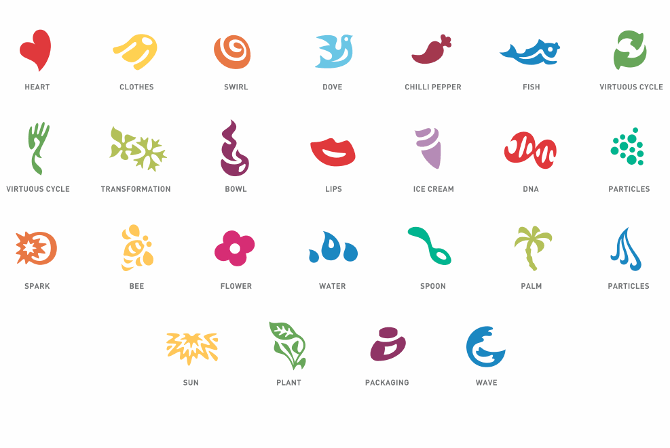 Our final logo is the well known Toblerone – have you ever spotted the little bear hidden in the side of the mountain? "The image of a bear is hidden in the Matterhorn high mountain, symbolizing the town of the chocolate's origin".
If you're looking for help with your logo design then do get in touch, we'd love to have chat, pop into our offices near Solihull or we'll come to you.